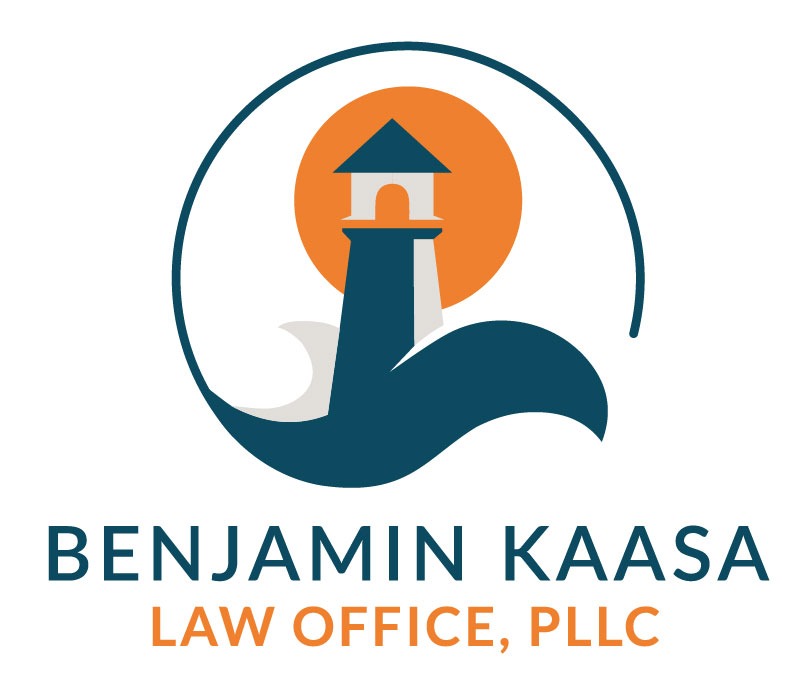 If you can believe it (it's hard for me to believe), I am celebrating 10 years since I opened my own firm in Duluth! 
I have happily provided family law expertise for a decade — for the happiest days like finalized adoptions, the hardest conversations such as custody plans and bankruptcy filings, and everything in between. 
Whether you've trusted Benjamin Kaasa Law Office through tough times like divorce or custody battles, or you've simply discussed estate planning and prenuptial agreements with me "just in case," it's my honor to have weathered the storms with you, and for you. 
With that, I have an announcement about some new and exciting changes at Ben Kaasa Law!
Ben Kaasa Law isn't going anywhere. I'll still be here to offer you expert practice for all of your family law needs. In fact, I'm expanding all of the ways Ben Kaasa Law can help you!
A new look to our website re-brand
I decided to give myself the anniversary gift of a website refresh! 
The updated website includes a new logo, some new colors and a greater focus on some new key practice areas. Go check out https://duluthfamilylawyer.com/, click around and tell me what you think!

A greater emphasis on alternative dispute resolution
Speaking of new key practice areas, I've spent the last several months shifting my key practices to alternative dispute resolution, commonly referred to as mediation.
This is to help keep you out of a contentious courtroom when it comes to your custody plan, divorce proceedings and any other family court battle you may be facing. When you're in the thick of a divorce, the only person who cares about your children as much as you, is most likely their other parent. So why not work out custody plans via a mediation or early neutral evaluation, instead of heading straight for the courtroom? I also have great resources to revisit that custody plan as time goes on in a neutral way — again, by reaching a compromise all parties can agree on, and without involving an unpredictable judge. I am also a guardian ad litem in Wisconsin. 
Not all alternative dispute resolution involves child custody or visitation. This is why I offer as many forms of alternative dispute resolution as possible, so that no matter the subject of your dispute, you can settle it by being collaborative and not adversarial.
I've been so passionate about alternative dispute resolutions that my training and expertise in ADR goes back farther than just the 10 years that I've been in practice. In fact, I've been trained in ADR since 2008! I'm excited to make this a focal point for my law practice.
Other Changes That Are Coming!
You may have noticed I am not using the name "Duluth Family Lawyer."
That's because with increased virtual capabilities came the opportunity to reach out farther than just the Twin Ports area and along the shores of Lake Superior.  Historically I have limited my willingness to travel to the east by not pushing further than Brainerd.  I have also limited my southern reaches to Spooner, Wisconsin or eastern border of Ashland.  However, my northern border will always have to stop with Canada. I am pushing my presence to the borders of Minnesota and Wisconsin when it comes to representing clients in a courthouse or assisting parties with mediation.   
Benjamin Kaasa Law Office can guarantee that its experience and knowledge in Minnesota and Wisconsin law. I can also guarantee that one thing I won't change is my devotion to professional, personable and compassionate services. My focus is you and helping you resolve your case

Now, I can give you even more ease in the storm you're weathering, as I'm here to help you from the comfort of your own home.
More Virtual Capabilities
Those virtual capabilities I mentioned were a highlight of the COVID-19 pandemic, as I continued to expand just how much I can accomplish virtually. Before the pandemic hit, my office was well versed in managing client files electronically and drastically reducing paper usage. The pandemic showed us just how many electronic communication methods we became proficient with. And that includes using these methods for almost any appointment with your lawyer — including alternative dispute resolution!

Instead of having to drive to your lawyer's office for a mediation that we already know is not the most fun part of your day, log on and attend straight from your computer at home. Wear your sweatpants to your mediation appointment — that's ok! 
I can still guarantee confidential and professional representation, with the personable touch that you've come to trust in Benjamin Kaasa Law.
Not everything is changing at Benjamin Kaasa Law
I'm still here and happy to help you on other services that don't involve ADR! I am still happy to work with you through Chapter 7 or Chapter 13 bankruptcy, as well as real estate dealings. 
Plus, like I said, virtual capabilities and expanded locations won't bring an end to my dedication to professionalism and compassion. 
I've loved serving you for 10 years, and I can't wait to continue this next decade!
Contact us for more information about our services!