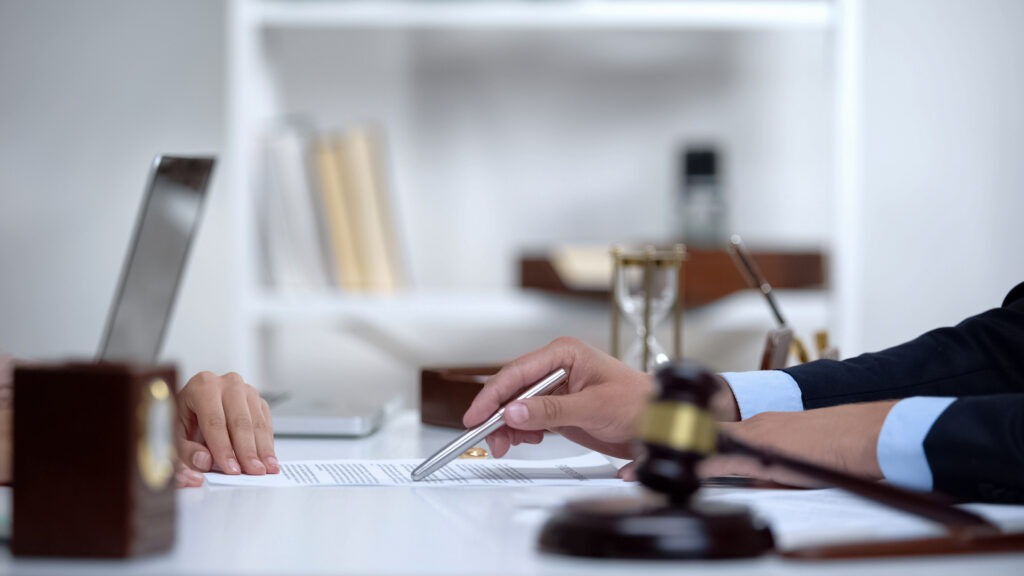 Trying to resolve disputes that arise between family members is a challenging, complex, and exhaustive process. Matters that are typically handled with the expertise of a family law attorney are: pre-nuptial and separation agreements; civil unions and domestic partnerships; domestic violence or disputes; child custody and support agreements; estate planning and wills. Seeking the guidance of a family law attorney will ensure you are equipped with a professional who has knowledge of legal proceedings as well as state laws and ever-changing legislature in the area.
Filing for Marriage or Divorce
A prenuptial agreement is a legal contract between two people as they prepare to get married. It clarifies what each person is entitled to when it comes to their assets and finances if divorce were to happen. Divorce is another difficult process that a family law attorney can assist with, regardless of if a prenup was filed. Divorce proceedings can last months, if not years. Marriage is a legal union, meaning, as you prepare to tie the knot or separate, there are state protocols that must be followed. A family attorney can help both parties understand, prepare, and file legal documents pertaining to marriage or divorce.
Civil Unions
Civil unions provide protection against two people at a state level (not federal) level, similar to as if they were married. The benefits of a civil union are that significant others have inheritance rights, can receive employment benefits, and custody of children to name a few. The process is also similar in terms of filing a license with the court. Consult with a family law attorney to understand your rights on forming a legal union between you and your significant other as not all states operate the same.
Domestic Violence or Disputes
Calling the police immediately is the first thing that should be done if you or a loved one's safety is at risk. Next, contacting a qualified representative who is familiar with laws surrounding domestic violence will ensure you are protected. Having an attorney by your side will be beneficial in many ways, and they can provide you with the next course of action, whether that be a restraining order or changing the legal custody of children. Any sort of domestic dispute can spin out of control fast, and a respected family law attorney can help brace for impact.
Child Custody and Support or Adoption
Living in a protected and safe environment is a basic human right and the court system is extra particular and diligent when it comes to children. Any matter regarding custody, support, and adoption will always involve the court, only making the need for a family law attorney higher. Additionally, there are several different forms of adoption: agency adoption, independent adoption, international adoptions, and foster care adoptions, among others. The complexity and timeliness it takes to navigate the different adoption phases or custodial arrangements can get overwhelming. An attorney can help alleviate the stress in what should be an empowering experience.
Estate Planning and Wills
Having a lawyer present when writing wills will ensure that everything is managed and recorded properly. It's hard enough having to deal with a death or illness, let alone getting into conflicts with other family members on what assets they are entitled to. Wills aren't only for the wealthy either, they also establish a power of attorney, designation of temporary custodian (for those with children), and health care directive. 
Investing in a family law attorney will save you money in the long run. Having someone advocate for you during an overwhelming and difficult time will allow you to remain focused on the end goal. Duluth Family Lawyer offers comprehensive representation for those looking to resolve family related matters.