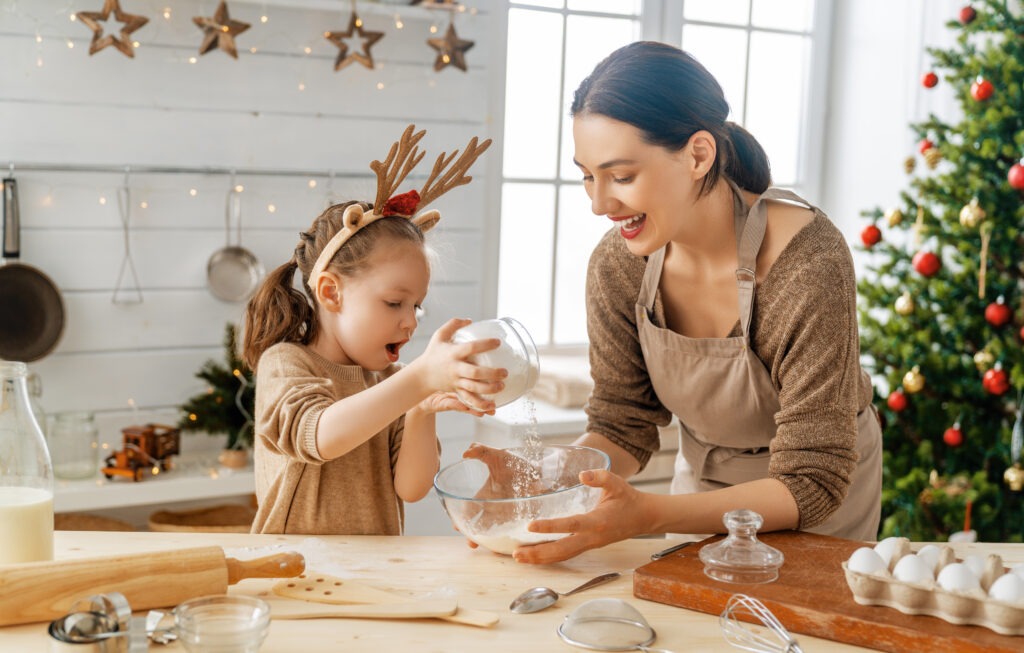 Co-parenting is not typically the easiest thing to do. Everyone wants to spend time with their kids, and the holiday season can add to the stress. It's important that your normal schedule is considerate to everyone involved and maintains boundaries. When the holidays arrive, it's essential to ensure that your holiday plan is going to be fair to both parents and all of the children. 
Here are some helpful tips to help you navigate co-parenting during the holidays!
5 tips for co-parenting through the holiday season 
The holidays in general can bring out a lot of stress for many people for several different reasons. Separated parents are not immune to the pressures that come with this time of year, and neither are their children. The stress can be particularly strong if this is the first holiday season following your separation. It's normal to feel this way, and there are a lot of ways to reduce these negative feelings and still make the most of the season!
1. Have a good, flexible plan established
You have your normal child custody agreement in place, but it might not be what's fair during the holidays. If you usually only get weekends, guess what? Christmas Eve, Christmas Day,  and New Year's fall on a weekend. So, unless you celebrate Kwanzaa, Hanukkah, or another holiday, one spouse isn't going to be able to see their child(ren) at all. 
While this is the legal plan you have in place, it's obviously not fair to both parents or the kids. In order to come up with a better, more specific holiday plan, Kid Central advises parents to consider traditions that are important, stressors that can be avoided, and what's going to be best and fair to the kids. Additionally, it's important to remain flexible as unexpected things can pop up like illnesses, injuries, surprise guests, etc.!
2. Think about gift coordination
Going crazy on gift-giving and trying to outdo the other parent is something that can commonly occur during the holidays. However, this can get expensive and confusing, and give your kid(s) a sense of entitlement that won't be easy to cure. Instead, it's important to "talk about the number of gifts, money limits, and things that are off-limits" in order to have a strong plan in place. Not only will this be easier for your own expectations, but you'll feel better about the experience you're giving to your children, too. 
3. Stay away from duplication
What this tip is trying to say is to try to make the day your own. If you have your kids for Christmas morning and your ex-spouse is going to have them for the big Christmas dinner later that evening, don't try to prepare a big holiday lunch that will leave your kids feeling too full for the evening. Trying to do everything that you know their other parent is going to do later that day or even tomorrow can leave them feeling tired and overwhelmed. 
If you both enjoy doing the big things like activities, parties, and big meals, consider switching between each year who's going to do all of it. Maybe this year you get the big Christmas dinner, but next year, your ex-spouse gets to do it. 
4. Alternate years
To expand on the above tip, alternating years for the holidays is also a great solution, especially if there's travel involved. Everyone wants to see their kids' faces light up on Christmas morning when they see all the presents Santa brings them or have the big family holiday dinner/party or travel to see extended family members. While both you and your ex-partner can enjoy all of those things, you have to coordinate a fair schedule in order to make it happen, and that can mean switching off years with one another!
5. Keep yourself in mind
Not only is it important to make the holidays special for your kids and maintain fairness with your ex-partner and their family, but it's important to ensure that you're being taken care of, too. If you start feeling overwhelmed, out of control, or unhappy overall, then it's going to be a lot harder to manage all of the expectations that come with this season. Here are some things to try out and keep in mind:
Keep your own emotions in check

Practice self-care (sleep enough, eat healthy, exercise, take your vitamins, etc.)

Talk with your therapist, divorce coach, or close friend/family member about how your feeling
The takeaway
The holidays can be stressful, but they don't have to be. If you are separated from your children's other parent, then it's important to have open communication with them and manage the expectations of you and your kids. If you need help finding the right schedule and plan for your family and personal situation, contact us to talk with a licensed mediator who can get you to common ground!