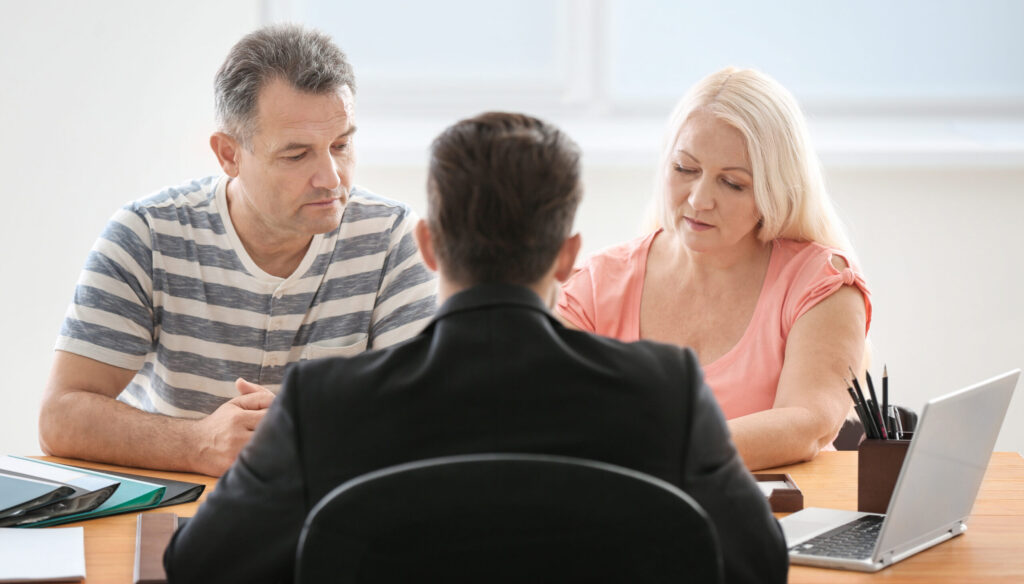 What happens to my finances if something happens to me?
Nobody wants to think of the worst-case scenarios. Yet sometimes, that's the best you can do for your loved ones. 
What if you ever become too sick to care for yourself? Or, what if you need someone to attend to your affairs in your absence but isn't listed on the appropriate accounts? 
Planning ahead in the event of these situations gives you plenty of options. One of those options is power of attorney. If you're ready to discuss this just in case, or you know you'll need to appoint someone at some point, reach out to us today.
Power of Attorney
You may need a power of attorney if you ever need help managing your finances, but the loved one you've assigned to help you isn't listed on your bank account. Or maybe your child or loved one is enlisted in the military, and needs assistance looking after their affairs. The individual who needs that extra helping hand in this case is called the 
The person who grants their power of attorney to someone else is called the principal. The person who acts as the Power of Attorney is called the agent, or Attorney in Fact.
Options and Decisions
At the time that you designate a power of attorney to look over your dealings, you must be in good health. At that time, you'll decide whether the power of attorney designation will stand should you become incapacitated. You'll also decide what, specifically, your Attorney in Fact can do on your behalf or in your name. 
For example, you may choose a Healthcare Power of Attorney or a Financial Power of Attorney. You may decide, in the event that you cannot take care of your affairs, to give your loved one both designations. A financial power of attorney can have say in one single transaction, all of your financial dealings or something in between. 
A healthcare power of attorney can make your medical decisions for you, whether that's because you're unable to do so or unable to communicate your decision. Or, perhaps it's because in that event you won't have the mental capability to make those decisions. This can range from a short-term car crash that leaves you unconscious, to the advanced, end-of-life decision making. 
Minor Power of Attorney
In Minnesota, you can also choose a minor power of attorney for your child. This is assigning power of attorney to someone for up to one year, due to being separated from them due to something like military, work travel or something else. Wisconsin has a similar designation in place.
 In the case of death, the power of attorney designation expires. However, you can always terminate this sooner if you wish. 
You may be thinking that none of the above situations apply to you, and you don't plan on becoming incapacitated or separated from your life's dealings anytime soon. So why do you need to worry about all of this? 
Now is the best time to think about a power of attorney in the event that you need one. This prevents guardianship or conservatorship proceedings from becoming necessary, should you ever become incapacitated, because you would have already chosen someone you trust to handle your affairs. This can also save you money, as both guardianships and conservatorships can both become pricey and drain your assets. 
Like all legal dealings, this doesn't have to be overwhelming. Give us a call today and let us help you.