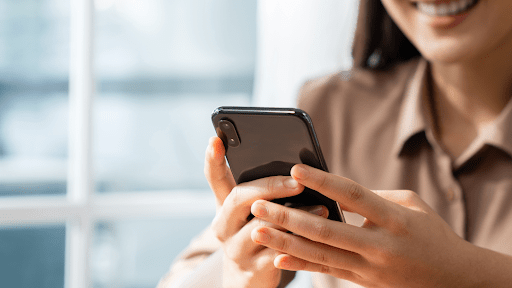 Seven in ten Americans use social media to connect, engage, and share information. All too often, this information is personal. While it's fun to share personal accomplishments and joyous moments, impulsive social media posts can lead to regret. Nearly 40% of internet users between the ages of 18-35 have regretted posting personal information about themselves, and 35% have regretted posting personal information about a friend or a family member. Under normal circumstances, oversharing can lead to embarrassment. However, if the information is used against you in a court case it can be devastating. 
The truth is, under some circumstances, social media posts can be used as evidence in court. While most people aren't bragging about criminal activities online, seemingly innocent personal information can have devastating consequences in family law cases.
When Can Social Media Posts Be Used in Family Law Cases?
In a court of law, relevant evidence is admissible unless the US Constitution, a federal statute, or other Supreme Court rules state otherwise. As such, social media posts may be introduced as evidence in a pending family law case if they're relevant. Like all types of evidence, social media evidence must be proven authentic (actually posted by the account holder) and pertinent (the post proves a point significant to the case).
Evidence can be proven in these ways:
Testimony from the author of the post

Testimony from an expert that the content came from the alleged author's device

Testimony from a witness verifying the alleged author created the content
Social media evidence is typically introduced in the form of printed screenshots that include account information, timestamps, and other identifying factors. If the opposing party in your case presents social media evidence, you may be asked by the judge if you created the content. If the content is valid and was obtained legally, it will likely be considered admissible evidence. 
Social media evidence about you may not be limited to your own public posts. For example, if a friend publicly shares your private post or a photo that includes you, the opposing party could easily obtain it. Private conversations can also be used as evidence when the user's testimony is used to verify the nature of the conversation and your identity.
5 Ways Social Media Posts are Commonly Used as Evidence in Family Court
For many people, social media is a part of everyday life. Users impulsively post pictures of enjoyable times and exciting events. Individuals also frequently use social media as an environment to vent or garner support when stressed. Such images and words are often posted without forethought and may be outside the realm of the author's usual activities or interactions.
Unfortunately, such posts can still be used against you. Here are some ways social media posts may be used in family court.  
Information about possessions, vacations, or activities can be used to define your assets, affecting financial support decisions.

Negative or hostile comments can be used to establish a pattern of abuse in divorce or child custody cases.

Photos containing drugs and alcohol or those taken while you're under the influence can be used to prove irresponsible parental behavior.

Posts or photos that suggest infidelity or promiscuity can be used as evidence in divorce proceedings.

Posts or photos of any habits that could represent a dangerous environment for children can be used as evidence in child custody cases (e.g. gun use, drinking habits, unsanitary conditions, or any form of violence). 
Dos and Don'ts of Using Social Media During Family Law Cases
Some people choose to suspend social media use entirely during a family law case. This isn't necessarily a bad idea. However, if it's not a feasible choice for you, there are steps you can take to avoid posting information you'll regret. By taking care to cultivate thoughtful posts and avoid specific online behaviors, you can safely use your social media accounts during a family law case. 
Do
Share images of time spent on family activities

Take the time to carefully edit and consider every post and photo before making it public

Update your privacy settings to limit the audience you share information with

Discuss social media preferences with your co-parent during a custody case and attempt to reach an amicable agreement about posting photos of your children

Change your passwords to ensure others can't access your account and create posts that appear to be made by you

Consider how your public posts will affect your children

Monitor tagged posts to take control of media associated with your online personality
Don't
Share private information regarding your case on social media

Attack the opposing party's character on social media

Post angry or disagreeable posts about court rulings made in your pending law dispute on social media

Share photos of expensive meals, flashy purchases, lavish gifts, vacations, or other luxuries if your finances aren't in order

Delete potential evidence without consulting your attorney as it could suggest you have something to hide

Post anything online that you wouldn't want the judge presiding over your case to see

Share photos that include evidence of the possession or use of alcohol or recreational drugs

Complain about parenting or financial matters when a child custody case is pending
Photos and words are often posted on social media quickly and without thought of the potential consequences. Unfortunately, impulsive posts are often the most inflammatory and least likely to accurately depict your lifestyle. When navigating a family law matter, social media should be approached with caution. A public post is easy to make, but much more difficult to erase. In the age of handheld devices and screenshots that can be taken in an instant, social media posts have the same gravity as written documents and can have a significant impact on your case. 
Family law matters can have a significant impact on your future. Your behavior during your legal proceedings can make a difference in your case. Every family law dispute is an important legal matter that shouldn't be undertaken without professional legal support. Contact Benjamin Kaasa Law Office, PLLC to learn more about admissible evidence in your Northern Minnesota or Wisconsin family law case.