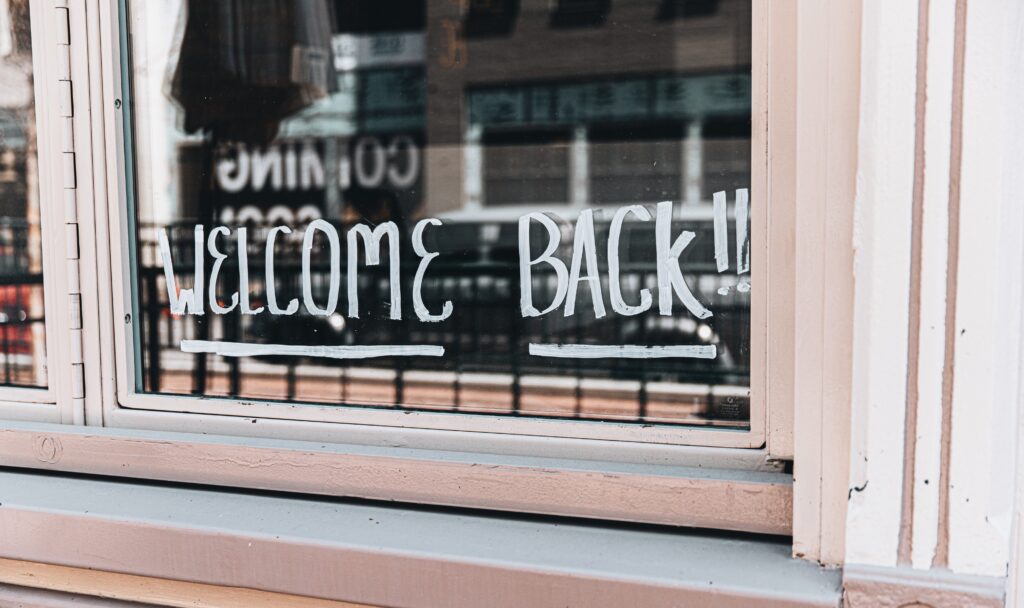 Businesses are starting to reopen, but with so many changes, the current state law on which ones are and are not allowed to do so may still feel uncertain. Do you know who can legally reopen this month? Read our updated COVID-19 guidelines:
On Wednesday, May 20, Governor Tim Walz's administration announced the latest update of business openings in Minnesota regarding COVID-19. With the announcement, the administration outlined guidelines and regulations scheduled to take effect. The administration also announced which businesses and organizations will be waiting to reopen. Here's a quick breakdown of Minnesota's updated "Stay Safe" plan the governor unveiled.
Patio Restaurants (of 50 patrons or less) Are Allowed
Yes, you can legally dine at your favorite restaurant or bar — on its patio or outdoor eating area. You must make a reservation in advance. If you're the restaurant owner, you must limit capacity to 50 diners, and tables must be spaced 6 feet apart. Going out in a group? Group numbers will be limited to 4. If you're dining with your family, you can dine out with six.
"Stay At Home" Order Lifted – With Caution
As of Monday, May 18th, Minnesotans were no longer required to stay at home. While Governor Walz encourages Minnesotans to continue to stay home, only making essential errands and working at home when possible, it is no longer legally mandated. But what exactly does this mean? Well, this is a small step on the path to fully reopening the state and returning to "life as usual." If you're going a little stir-crazy or caught a case of cabin fever, you're now allowed to, for example, take a day trip, get a haircut or go camping.
Tattoo Parlors, Hair Salons and Barber Shops Can Open
Yes, you can get a haircut, or open your salon or barber shop. You can get a tattoo, or open your tattoo shop.These businesses are advised to take customers' temperatures before they give their services. Everyone — employees and customers — must wear a mask. These businesses must operate at 25 percent capacity. Just like at restaurants, customers must make reservations for that much-needed haircut, style or tattoo.
Campgrounds and Boats Have the Go-Ahead
Public and Private Campgrounds can open June 1. Of course, this does not come without restrictions to common spaces such as bathrooms, shower spaces and the campsites, themselves. For the updated guidance, see this guide from the Minnesota Department of Natural resources.
Churches and other houses of worship are Still Waiting
Gov. Walz stated that he understands the urgency many feel to once again go to church, Synagogue or Mosque. He will work with his administration to implement new guidelines — which may include outdoor services and social distancing — as soon as possible
Retail Stores May Open on a Limited Basis
Great news for small businesses, non-critical retail stores, and many others: Beginning May 18th, many "main-street" businesses have been open for in-store business. Still, they must incorporate a social distancing plan and limit the number of customers in the store at one time.
Residents are advised to follow current state law
We understand that this pandemic has changed day-to-day life for just about everyone. Perspectives on the pandemic and the best way to handle the situation may differ from person to person as well. That having been said, we want everyone to be as safe as possible. The Minnesota Attorney General has signaled that he may enforce these guidelines, which could result in a $25,000 civil penalty.
This summary of the changes to Minnesota's "Stay Safe" regulations is not intended as commentary — we just want to help everyone understand the updates. If you have any questions about your legal rights during this time, please feel free to contact us today!