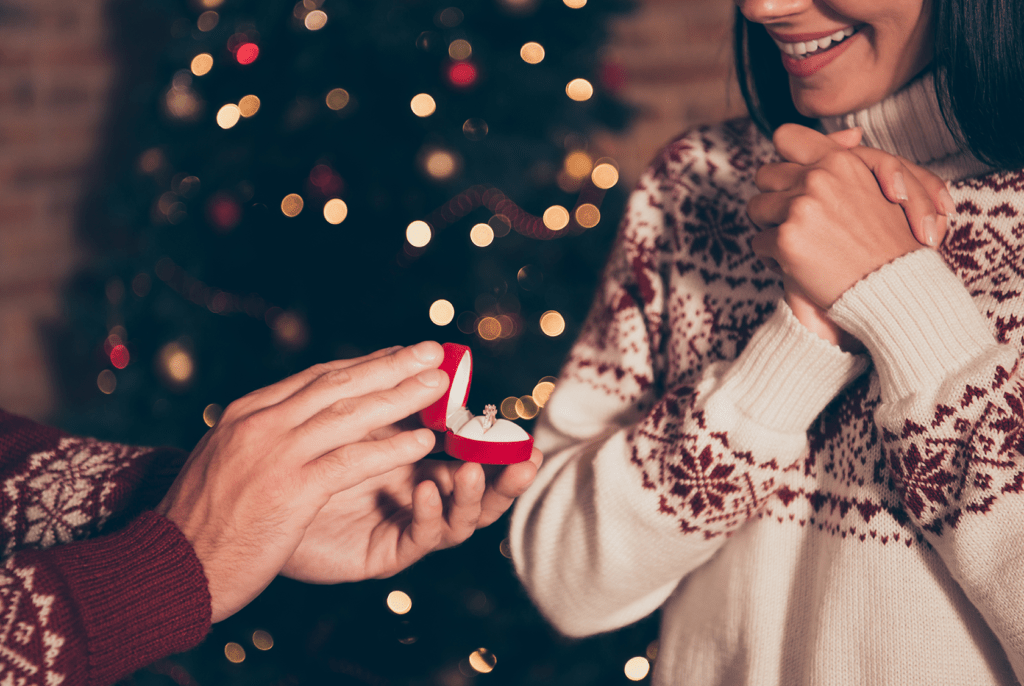 The holidays provide us with a great opportunity to gather with friends and family and enjoy quality time together! However, it can also cause a variety of legal and family law issues to arise, whether you know about them or not. But, they don't have to ruin your holiday fun and traditions!
Read more about what they are and tips to help you deal with them as they arise!
Common family law issues that pop up over the holidays
The holiday season can be stressful for a variety of reasons and sometimes there's no real way to avoid it. Here are some common family law issues that we usually see pop up over the holiday season:
1. Waiting to officially divorce until the holidays are over
Whether it's for the sake of keeping kids happy or not wanting to dampen the big family holiday party, many couples decide to wait until after the holidays are over to announce/go through a divorce. However, it can be difficult to put it out of your mind entirely simply because it's a holiday. If you're considering delaying your divorce, here are some things to consider!
2. Proposing without considering the legalities
Christmas Day is one of the most popular times for proposals. Everyone is gathered for the holiday and there's just something a little magical hanging in the air! So, trying to squeeze in an impromptu marriage proposal before the mood is gone is a common impulse. However, some things that are often not considered are legalities such as prenups or "is this ring considered a gift or a 'conditional gift'" and what will happen if we end our engagement? 
While we aren't against Christmas proposals per-say, we highly recommend not doing it on whim and considering the legal side of an engagement first!
3. Custody agreement changes
If the holidays come and go and the custody agreement you and your ex-partner have in place has failed you yet again, then you might be ready to revisit the agreement that you have in place. Even though this can add more stress, both parents must get equal share of their children, and it's common for there to be strain over the holiday schedule. While keeping the kids and their wishes in mind, you can meet with the other parent and a family attorney/mediator to come up with a new custody agreement before the holiday season is in full swing!
4. Creating a thoughtful parenting schedule
Co-parenting can be hard enough as it is without the holiday season looming over families. Regardless of what holiday you celebrate, there's a good chance that both parents are going to want to spend that day with their children. Unless you plan on spending the holiday(s) together, it's unlikely that each parent will get to spend the day with their kids. While remembering to remain realistic about goals and expectations, here are some tips for creating a holiday parenting plan:
Determine which holidays are most important and want to be spent together 

Specify when exactly on those days are most important to you (i.e. Christmas eve vs. Christmas morning vs. Christmas day)

Denote what kind of travel is/could take place to spend the day(s) together

Is this something that could be part of a regular parenting plan?

Is it possible to make this holiday happen? (trick-or-treating on Halloween could involve traveling and missing a chunk of trick-or-treating time)

Consider alternating years to spend the holidays together between each parent (

RC Family Lawyers

)
Regardless of what your hopes are, it's important to keep the child(ren) in mind and ensure that they're still able to make the most of the holiday.
5. Concerns with visitation rights
While grandparents have some legal visitation rights in the state of Minnesota, they do require a court order. For the sake of the holiday season, regardless of your relationship to the child, if you're a non-parent and worried about whether you will be able to see the kids over the holiday season, it's important to reach out to the parents as it's usually up to their discretion what happens. 
You can also talk with an experienced family attorney to discuss an action plan if you are denied visitation rights!
The takeaway
Regardless of your situation, it's always important to keep these family law issues in mind over the holiday season. If you have any further questions or need family law assistance before the holidays are in full swing, contact us at the Law Offices of Benjamin Kaasa for a consultation!